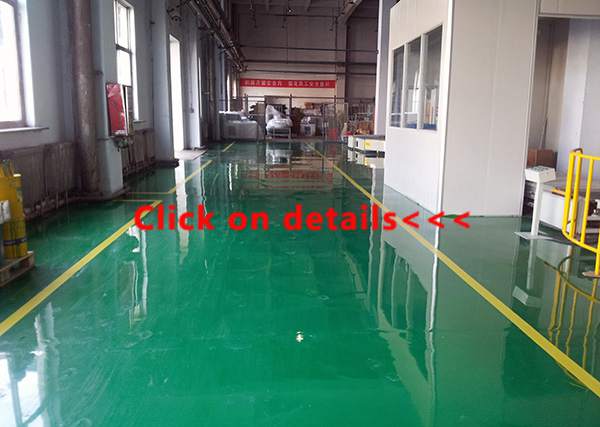 Epoxy primer paint
Applicable places:
Widely used in electrical, electronic, mechanical, food, pharmaceutical, chemical, tobacco, feed, textile, clothing, furniture, plastics, stationery and other non-heavy light industrial plants, offices, warehouses, food plants, mold-proof, dust-free walls , ceiling painting, etc.
Performance characteristics:
1, seamless dustproof, moisture-proof, easy to clean;
2, acid, alkali, mildew resistance;
3, color optional, beautiful and beautiful;
4. The construction has strong adhesion, good flexibility, convenient maintenance and cost-effective;
5, thickness 0.3-0.5mm;
6, the service life is generally 3-5 years.
Construction process:
1. Ground treatment;
2, primer; brush epoxy resin sealing primer (scrape on the ground with a file)
3, medium coating; epoxy resin coating (with a trowel on the primer)
4, topcoat; epoxy resin thin coating material top coat (epoxy resin thin coating material roller coated on the middle coating) floor thickness: about 0.5mm.