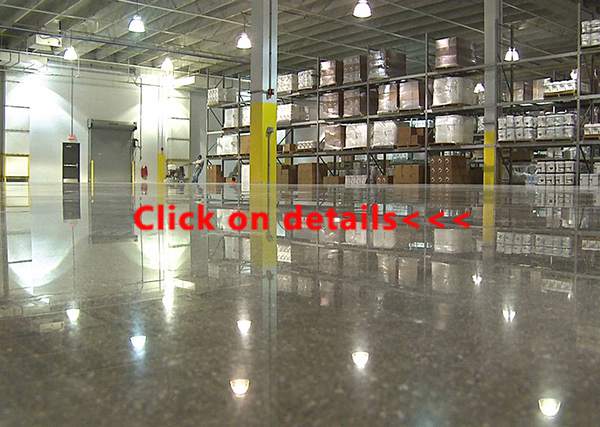 Concrete polishing solution
Product Description: Concrete polishing fluid is a new type of polishing product specially developed for concrete floor, which looks milky white. This product is used on the surface of the finished floor, which can immediately improve the surface brightness by 10-30 degrees. The concrete polishing liquid can improve the pores, spots, white spots and chromatic aberration on the surface of the original floor, so that the surface of the floor is uniform in color and clear and bright. Great results. (After the floor dyeing, use this product to make the color more vivid and bright, and achieve excellent results)
Construction method: The construction method of concrete polishing liquid is recommended to be sprayed, evenly sprayed on the surface, and evenly polished with flat cotton, polished.
Dosage: According to the absorption rate of concrete, the coating amount of concrete polishing liquid is 0.05~0.15kg/m2. (depending on the absorption rate of the base surface)
Scope of application: Concrete polishing fluid is suitable for all kinds of grounds with cement base as the main body such as wear-resistant floor, concrete floor and terrazzo floor!