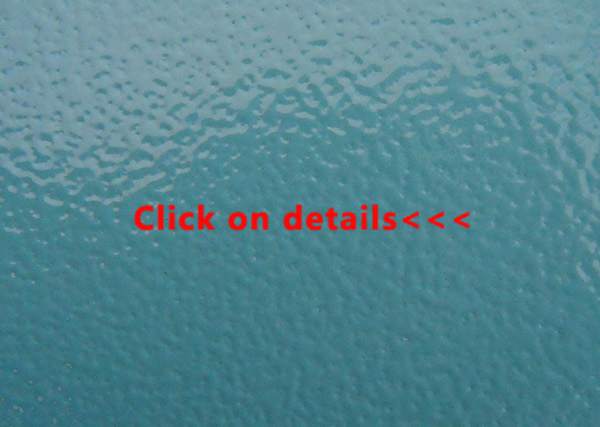 Waterborne epoxy orange-peel finish
Product introduction:
Waterborne Epoxy Orange Topcoat is a waterborne epoxy orange topcoat, two component, reactive cure. It is a green material. An orange-patterned finish for the construction of waterborne epoxy floors. After the finished layer is cured, it must be coated with a water-based epoxy polyurethane surface varnish to seal the anti-fouling cover.
Applications:
It is used for the construction of high-demand environmentally-friendly orange-faced epoxy floor, which is used in underground parking lots, epoxy floors in hospitals, schools, food factories, machinery factories and power plants. The problem of odor in the construction of the epoxy floor is completely solved, and the water content of the base layer is high and the bubble is detached.
Product Features:
Very environmentally friendly, solvent free, less VOC;
Water is thinner, no smell, no poison;
The coating has good fluidity and low surface gloss;
The coating shrinkage stress is small. Strong adhesion;
Thick film can be molded at one time, and the gas permeability is very good;
The coating has good wear resistance and high surface hardness;
High compressive strength and excellent impact toughness;
Acid, alkali, salt, oil, solvent, a variety of chemical corrosion.
Material usage:
Used as epoxy orange-coated topcoat, it can not be diluted with water. The minimum coating dosage of enamel coating is about 1.0kg/m2. If the amount of material used is too small, it will affect the roughness of lacquer, and the coating temperature will be low. Quantity.